We are a uniquely skilled boutique agency and we pride ourselves in delivering complex digital initiatives.  Our creative and hands-on approach is focused on getting the work done and fully unlock the business value, quickly.
Help shape the vision and translate into organizational and system capabilities. Assess current and desired maturity level and operating model. ROI assessments
Plan delivery and instill a culture of innovation and customer experience focus. Help build the required skill set and select the right partners
We take charge of delivery on your behalf. We are an extension of your leadership team but we get to ask the tough questions, tweak the process and break barriers
we bring a Blend of business and technology acumen, coupled with expertise in digital customer experience, commerce, infrastructure, unified communications and data science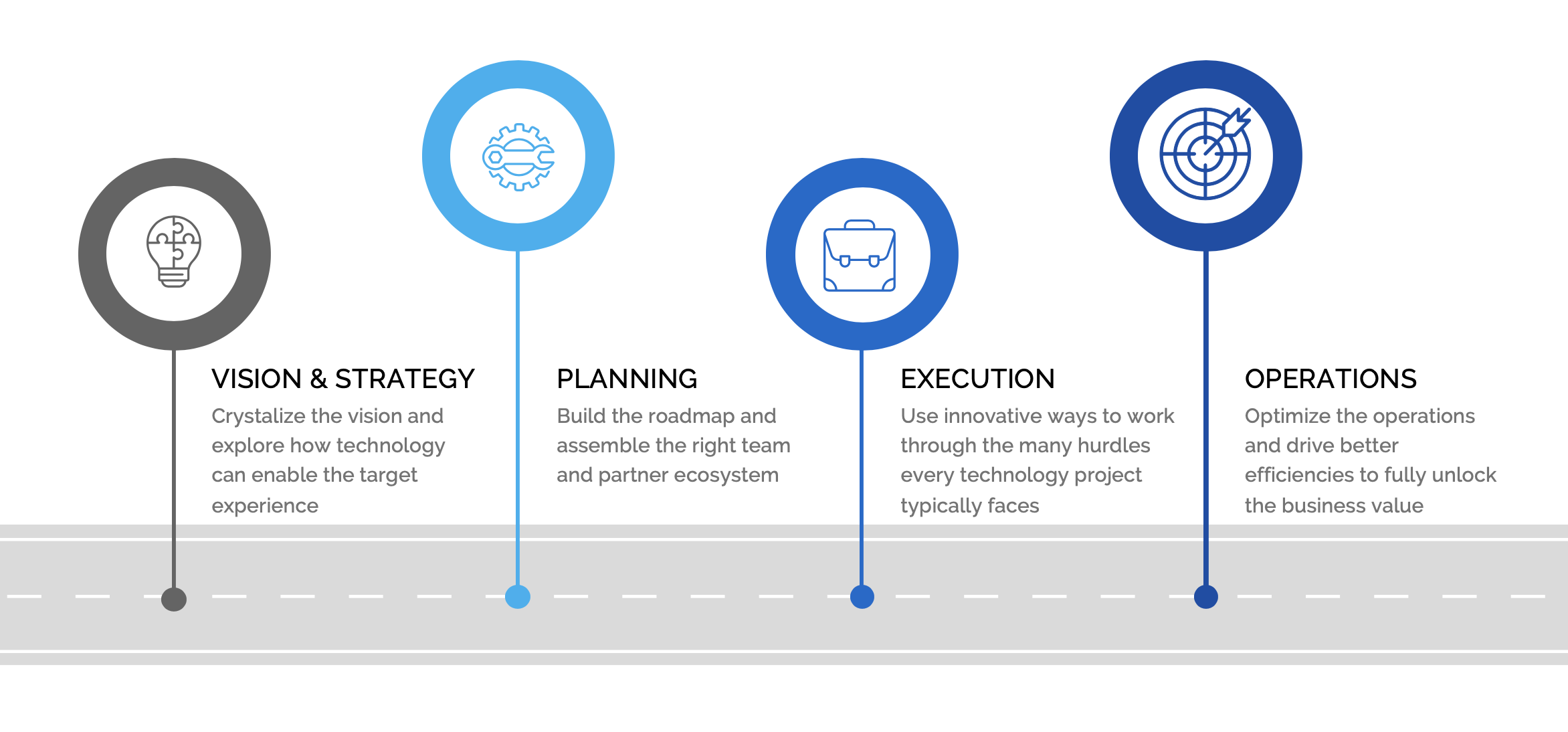 Customer Experience Technology
We lead a large store transformation program to enable the concept stores vision for a nationwide office supplies retailer. Under very aggressive timelines, we successfully solutioned, engaged partners and lead the delivery of multiple touchpoints including a digital signage solution, coworking management ecosystem and mobile applications.
Helped a large apparel retailer consolidate it's customer experience strategy. We worked with IT, marketing and operations teams to identify the capabilities required to enable that vision. We also recommended target architecture concepts and a roadmap
Challenged with how to improve end user satisfaction while reducing IT support cost, together with the IT leadership team of this large Canadian retailer, we designed a support model, lead a reverse auction, onboarded a new partner and now optimizing ITSM processes and deploying ServiceNow